Diploma in Information and Library Science (DILS) aims to produce highly competent professionals in the field of information science, library science and information management with practical skills in the applications of Information Technology.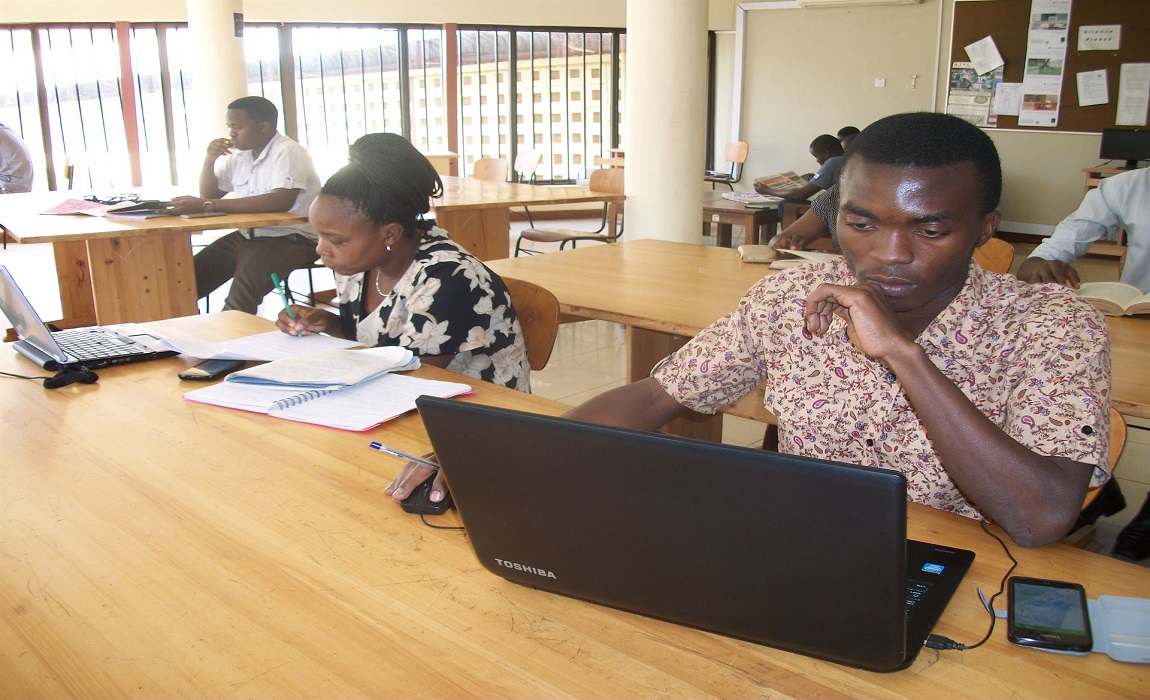 ABOUT PROGRAMME
Programme Availability: Sokoine National Agricultural Library
Host Department: Department of Information & Records Studies
Level of Study: Diploma Programme
Mode of Study: Full Time
Programme Duration: 2 Years
PROGRAMME STRUCTURE
SEMESTER 1
COURSE ANTE COURSE TITLE

CORE COURSES
ICT 0100 Introduction to Computers and their Applications
ILS 0101 Introduction to Library and Information Science
ILS 0102 Principles of Information Management
ILS 0103 Legal and Ethical Issues in Information Management
CS 0100 Communication Skills I

ELECTIVES COURSES
MTH 0101 Basic Mathematics
DS 0100 Principles of Development
ILS 0104 Publishing and Book Trade
ILS 0105 Information Services for Rural Communities
RAM 0100 Principles of Records Management


SEMESTER 2
COURSE ANTE COURSE TITLE

CORE COURSES
MTH 0100 Introduction to Statistics
ILS 0106 Cataloging and Classification 1
ILS 0109 Collection Development
ICT 0101 Information Literacy
ICT 0102 Desktop Publishing
ILS 0110 Abstracting and Indexing
SC 0101 Communication Skills II


ELECTIVES
ILS 0107 Project Management
ILS 0108 User Services and Relations
ILS 0111 Current Issues and Trends in Library and Information Services


SEMESTER 3
COURSE ANTE COURSE TITLE

CORE COURSES
ICT 0200 Introduction to Database Management
ICT 0207 Principles of Library Automation
ILS 0200 Research Methods in Information Management
ILS 0209 Cataloging and Classification II
ILS 0202 Research Project1

ELECTIVES
ICT 0202 Concepts of Computer Networking
ICT 0203 Introduction to Web Publishing
ILS 0203 Principles of Management
ILS 0204 Repackaging and Dissemination of Information
SEMESTER 4
COURSE ANTE COURSE TITLE

CORE COURSES
ILS 0206 Knowledge Management
ILS 0207 Marketing of Information Services
ICT 0208 Digital Libraries and Institutional Repositories
ILS 0203 Research Project 2

ELECTIVES
ILS 0208 Policy and Planning for Information Services
ICT 0204 Records Systems in Digital Environment
ICT 0205 Digitization of Archival Materials
ICT 0206 Information Technology and the Society
ENTRY REQUIREMENTS
Admission for the Diploma in Information and Library Science requires One Principal Pass in one of the following subjects, Mathematics, Physics, Biology, Chemistry, Science and Practice of Agriculture, Geography, Economics, Commerce, History, English, French and Kiswahili A- level certificate OR Certificate in Librarianship/or other relevant disciplines with a minimum of 2nd Class and four passes at O-level certificate.
TUITION FEES
Tshs 900,000 per year
HOW TO APPLY
Applicants should apply directly to SUA using the online admission system "Application for Admission"button at www.suanet.ac.tz. (See guide for online application below) or physically submit the forms to the admission office (Room No. 223 and 224 in the Administration Block).
HELP/SUPPORT
The office of Deputy Vice Chancellor (Academics),
Sokoine University of Agriculture,
P. O. Box 3000,
MOROGORO.
Inquiries should be sent to:-
Admission Help desk
Directorate of Undergraduate Studies,
Sokoine University of Agriculture,
P.O. Box 3000, Chuo Kikuu, Morogoro
Telephone No: 0765997885 OR 0692762372
Email: admission@sua.ac.tz